07 May

When the IRS calls, hang up your phone

You answer your phone and the person on the other line introduces themselves as an IRS official.  That's your first clue to curse them out and hang up the phone.  Most people fear the IRS and these scams have a very "real" feel to them. The caller verifies some personal information and immediately people are hooked in this tax scam spiral.

In the most common version of the scam, callers posing as IRS officials contact taxpayers by phone, claiming that they owe money to the IRS.  These calls are focused on immigrants who may not be familiar with the IRS rules. Then the scammers threaten those who refuse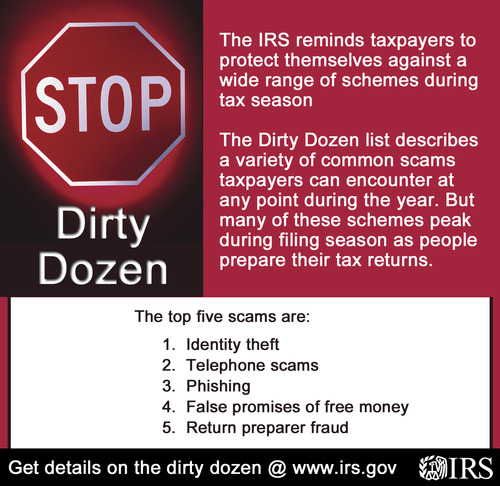 to pay with arrest, deportation or loss of a business or driver's license.  Real IRS representatives will not make such threats, nor will they ask for debit card, money order, or bank account information over the phone.
Of course, it isn't the IRS calling. All IRS correspondence is done via mail.  If you know you owe taxes or you think you might owe taxes, call the IRS at 1.800.829.1040 or your CPA to figure out your options.
If you know you don't owe taxes or have no reason to think that you owe any taxes, then call and report the incident to the Treasury Inspector General for Tax Administration at 1.800.366.4484.